She had a great morning, she woke up and it was nothing but smiles…. I love this, being her mom. No matter what she has going she is happy… Any parent who does their job to the fullest has moments where they wish for time off but we still love this…. Yes we all have days that are harder to tackle than others but so far in the famous words of Ice Cube "Today was a good day."
As we got ready to go she did her usual happy dance routine. It's rather magical to witness. She is so cute, dancing around smiling and waving her arms up and down. She heads straight into the living room every morning and goes right into play mode. Not a care in the world, no knowledge of her medical issues she plays away. I think back on when I was little and I miss that carefree feeling. No worries in life, just which barbie gets to marry ken today.
Even though our little gal is very sensory oriented we try our best to incorporate outdoor life into her world. Obviously she doesn't go out and play catch and have those simple pleasures but we try our best to make it work for her. We have had to buy some adaptive items to help and I'm sure we will continue to have to over the years. We would love for her to have the sense of adventure that we have for the outdoors. Her "wandering" and her lack of the understanding of the world around her though is a major draw back with this, so we try really hard to make it work.
For McKinley she may someday understand things so much better and I'm really looking forward to that day. She is a strong little gal and we love her, she loves us too. This morning she tried to wake her sister up…. super fun to watch I obviously intervened and saved Savannah… but watching her climb up onto her sisters bed and try to tap her was progress! She will stumble and she will get back up and every little bit of progress is great we will take it!!
There are a lot of things we deal with when we venture out. She puts everything and anything into her mouth, doesn't understand yes, no, this will hurt, this will be fun… wanders off… hmmm the list could go on for days but I wont freak you out haha… We deal and we do what we can, keeping calm and being able to smile through anything in front of her is the best for all of us. She more or less keeps us calm… sometimes I think about it and realize that she saved me in ways no one will ever understand but myself….
Below are some items that have really helped us with her over the last 3 years, yes some are spendy and no we don't have a lot of money ourselves but we try really hard to provide the necessary things that will work for her and allow us to live easier with her… maybe you will see something that might help you…..
This play yard has saved us so many times while we were camping. With her wandering off and not understanding that fire can hurt her this is a life saver… she can't climb it either so that works well for us. The bottom is very thin so I bring my old yoga mat and throw it under prior to putting this down, I have an over sized yoga mat so it covers the whole bottom. 
 My husband and I have tried so many things!!!! for us this was and is the best hiking pack ever for a child, We used a Kelty for awhile and she wasn't able to hold herself up well enough in it. This has so many amazing features and it works so well for her, will last a long time too and having the foot stirrups has helped her so much more than other packs we tried.. I recommend trying http://www.campsaver.com for any outdoor gear including this if they have it. 
This was the most expensive item we bought, however its a 3 in 1. We used this to take a 18 mile bike ride off road with McKinley this last weekend… she loved it. there is room in the back for diapers and items and the inside is roomy enough for her. Even our little dog rides with her. We use it as a daily stroller and a jogger. It folds and can fit into the back of our Camry hybrid too…. I know it was a lot to spend but it will last up to 100 pounds and its durable and nice. She also feels secure it in and for me that is important.
The Ergo!!!! I feel like this needs no introduction at all, most of you know of this or own it and it's amaze balls… I know I just said that lol. It's a huge help for tired legs of the little one and this one being the sport model has breathable fabric. It's light on the person using it and it works!!! I keep this in my car always, I use it whenever even at the river because it can get wet and dry… that way I don't have a super squirmy child trying to pry herself from me because she is OBSESSED with water and I can relax more knowing she is attached to me rather well….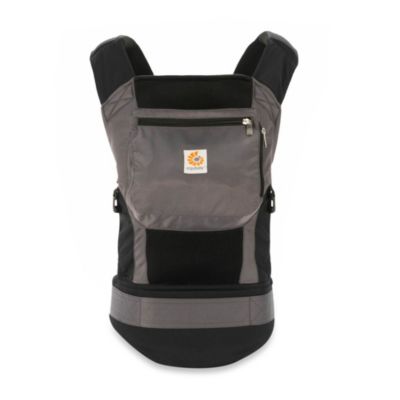 So last but not least this thing rocks, we use it as much as we can. Its also nice to go into a store with even when she rides in the cart since I can store a few diapers and wipes in it and not have to take the big diaper bag in. Yes with her cerebral palsy we have to be very careful not to close line her when holding onto the leash part but its not bad. When she wanders I can keep her by my side with this. And its cheap!!!!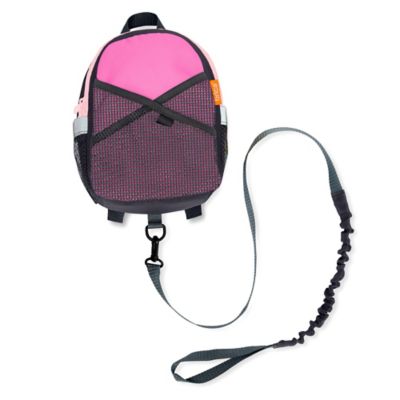 Honestly the best thing for her is family, no matter what we buy her to "help" having support from her family and being loved is the most important. So to all of you parents of any child and to those who have little ones with special needs you are the best thing.
There are going to be many many more items that we are going to purchase to help her. Our next task is finding a talking/communication tool. I have been reluctant to get her a tablet due to her dropping things without a care when she is finished with a toy or anything. She doesn't throw major fits by any means she just kinda discards items by dropping them without realizing it so therefore not really wanting a broken tablet all the time 🙂
We have goals of our own and for her as well…. She is only 3 so we are pretty new in this adventure with McKinley… we take our time to learn the best ways to adapt to her needs without rushing and that seems to help, but it's always challenging we just deal and try to focus on the positive and provide a good lifestyle for her… living in Oregon does make it easier with finding easy hikes and outdoor life but she is such a free spirit so we take it one step at a time and hope for the best….
… Until next time -K-